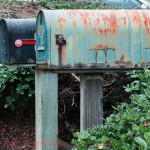 SHIPPING & REFUNDS AND PRIVACY INFORMATION
A. SHIPPING RATES
1) BOOK ORDERS DIRECTLY THROUGH THIS SITE:
Shipping Rates:  Updated May 2018
1 Book… Free Shipping (excluding applicable Tax on Internet orders)
2 or more Books…5% of total cost of books, excluding applicable tax. (i.e. For Shipping two (2) or more books to same mailing address, a 5% total cost of books, excluding Tax, will apply.)
Please allow anywhere from 5 days to up to 2 weeks to receive shipment(s). Book Orders may arrive in more than one box, depending on the number of books ordered.  Shipping is via USPS. (For international shipping rates, please contact us.)
**Note: All book sales are final.  Refunds will not be provided.  Any books damaged on arrival to buyer may be exchanged for a new copy, shipped at buyer's expense, after return of damaged copy, also at buyer's shipping expense.  If there are any questions, please contact us.**
2) PHOTOGRAPHIC PRINT ORDERS
All photographic print orders are shipped separately from book orders, with free shipping on all print orders.
Photographic prints are shipped in protective covering.  If the prints become inadvertently damaged during shipping to buyer, please contact us.
If buyer is not satisfied with the prints, the prints may be returned for refund.  Prints are shipped back at buyer's cost, including insurance coverage. A full refund will be granted as long as the prints are in original condition, without evidence of any damage, and only  after satisfactory inspection and verification of original, intact state. No refund will be awarded for any print that is returned with evidence of damage, regardless of size or location of damage.  Please contact us if there are any questions or problems related to this. For international shipping, please contact us.
***********************************************************************
B. PRIVACY POLICY
**All payment information is kept confidential and will not be disclosed to anyone except in cases of dispute to legally required authorized parties involved (merchant/seller and buyer and legal arbitrator).  No personal or financial information will ever be sold to anyone.  No personal or financial information will be disclosed to third parties, unless in cases of legal dispute, and only if required by law. This site does not store or handle any credit or debit card information. Credit or debit card information is handled as per PayPal's protocol (see their site for details).  Any checks submitted to us for payment will be handled confidentially, with participating banks only.  No personal or private information, including financial information will be stored on this website, and paper records are kept only for taxation purposes, and in case of any future potential disputes, for legal purposes.**
Share if you like our site! (Privacy in sharing as per each social network company's policy: see their site for details) Thank you!