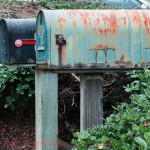 SHIPPING & REFUNDS AND PRIVACY INFORMATION
A. SHIPPING RATES
Coffee & Dessert on The Coastside Book:  $59.00 (plus tax if applicable and shipping)
***New Flat Rate Shipping Rates:  Updated July 9, 2020***
1. "Coffee & Dessert on The Coastside" Book shipping cost:
1 Book … $ 6.00
2 Books…$10.00
3 Books…$14.00
4 Books…$18.00
5 Books…$22.00
For more than 5 books, please contact us.
Please allow anywhere from 3 to 10 days to receive shipment(s). Book Orders may arrive in more than one box, depending on the number of books ordered.  Shipping is via USPS. (For international shipping rates, please contact us.)
**Note: All book sales are final.  Refunds will not be provided.  Any books damaged on arrival to buyer may be exchanged for a new copy, shipped at buyer's expense, after return of damaged copy, also at buyer's shipping expense.  If there are any questions, please contact us.**
2. Shipping and Returns for upcoming Jewelry Items:
Jewelry shipping cost will be calculated based on total weight of item and packaging. If the item is damaged during shipping to the customer, a full refund will be given, after proof of damage is provided.  If it is deemed appropriate to return the damaged item for inspection by us, the customer will use a prepaid label provided by us, and will receive a refund for the item after approval by us upon receipt of the damaged item.
If the customer is not satisfied with the product, please contact us immediately. The customer is responsible for the cost of return shipping, and will receive a refund, minus the cost of the original shipping, once we receive the item.  The item must be intact, in its original condition, without evidence of any damage in order to receive a full refund minus the original shipping cost.
***********************************************************************
B. PRIVACY POLICY (updated)
**All payment information is kept confidential and will not be disclosed to anyone except in cases of dispute to legally required authorized parties involved (merchant/seller and buyer and legal arbitrator).  No personal or financial information will ever be sold to anyone by us.  No personal or financial information will be disclosed to third parties, unless in cases of legal dispute, and only if required by law. This site does not store or handle any credit or debit card information. Credit or debit card information is handled as per PayPal's protocol (see their site for details). Visitor IP addresses will be monitored only for purposes of website traffic analytics, but will not be divulged to third parties, and will not be used for ad purposes. Addresses are kept for legal purposes. Transaction records, if any, are kept only for taxation purposes, and in case of any future potential disputes, for legal purposes.**