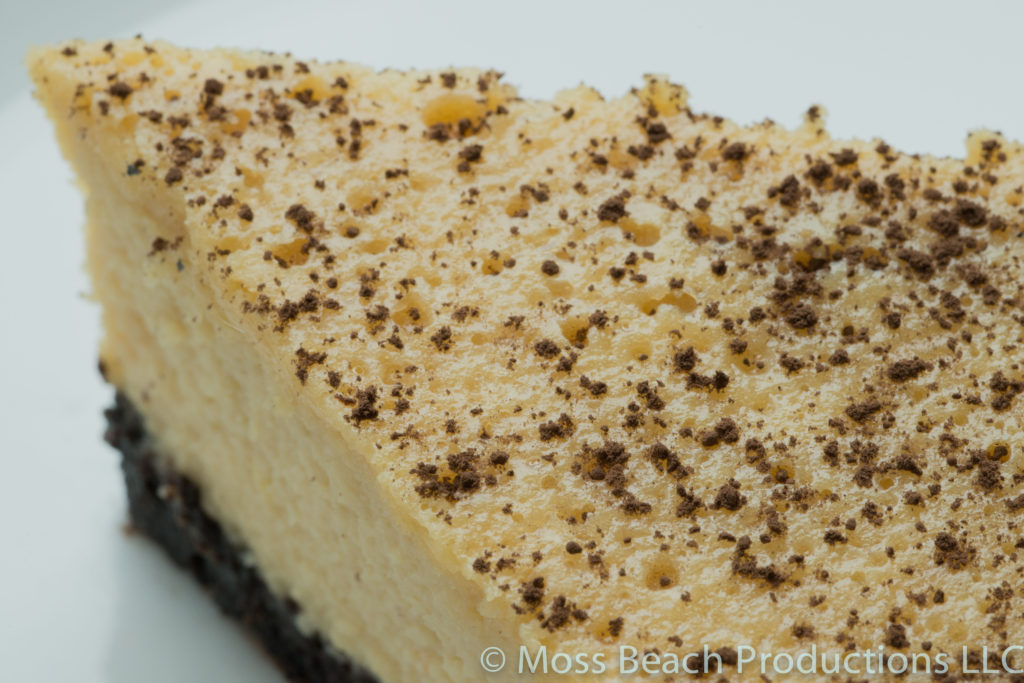 For those who love coffee and cheesecake, this is a special treat.  I've used less cream cheese than usual, adding sour cream to give it a lighter, yet creamy texture.  Instead of a graham cracker crust, I use an Oreo base, to complement the coffee experience.  Hope you enjoy!
Morning Coffee Cheesecake Recipe:
All ingredients at room temperature
2 packages cream cheese
1/2 cup sour cream
1/4 cup orange juice, with zest from one medium sized orange
1 1/4 cup white sugar
3 eggs and 1 egg yolk
1/4 cup espresso or strong coffee
25 or so Oreo cookies (minus the filling)
2 tbsp soft butter
1/4 tsp sea salt
t tsp cocoa powder
Boil hot water to make cake bath.  Preheat oven to 300°F.
Prepare a round 9″ cake pan or springform pan. Line with oiled parchment paper.
Crush, until fine, enough Oreo cookies (discard filling) to make 1 cup. Add softened butter, and place in heated oven for ten minutes or until butter melted.  Add salt and blend well and pack into cake pan.
Beat cream cheese until smooth, add sour cream and sugar. Continue to beat until creamy.
Whisk eggs in separate cup, add to cream cheese mixture, and beat until smooth. Add coffee and orange juice, and mix well.
Pour batter into cake pan. Place pan into large turkey pan filled with just boiled water, until the water reaches two-thirds way up the side of the cake pan. Bake @ 300°F for 1 hour, turn temperature down to 250°, bake for another 45-50 minutes. Remove cake pan from water, and cool for four hours.  Dust with cocoa powder. Place in refrigerator overnight. and serve the next day. (It's worth the wait!)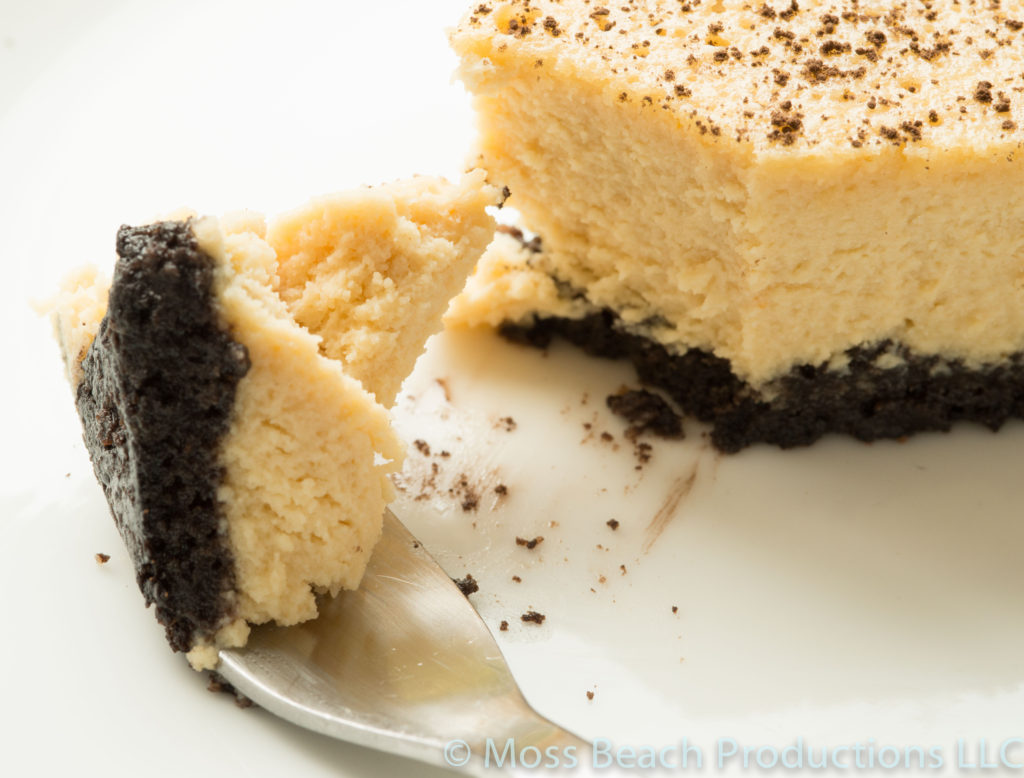 Share if you like our site! (Privacy in sharing as per each social network company's policy: see their site for details) Thank you!