The perfect coffee table book for those who love the Coast!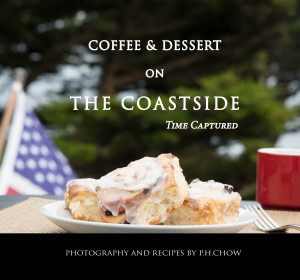 The Perfect Cookie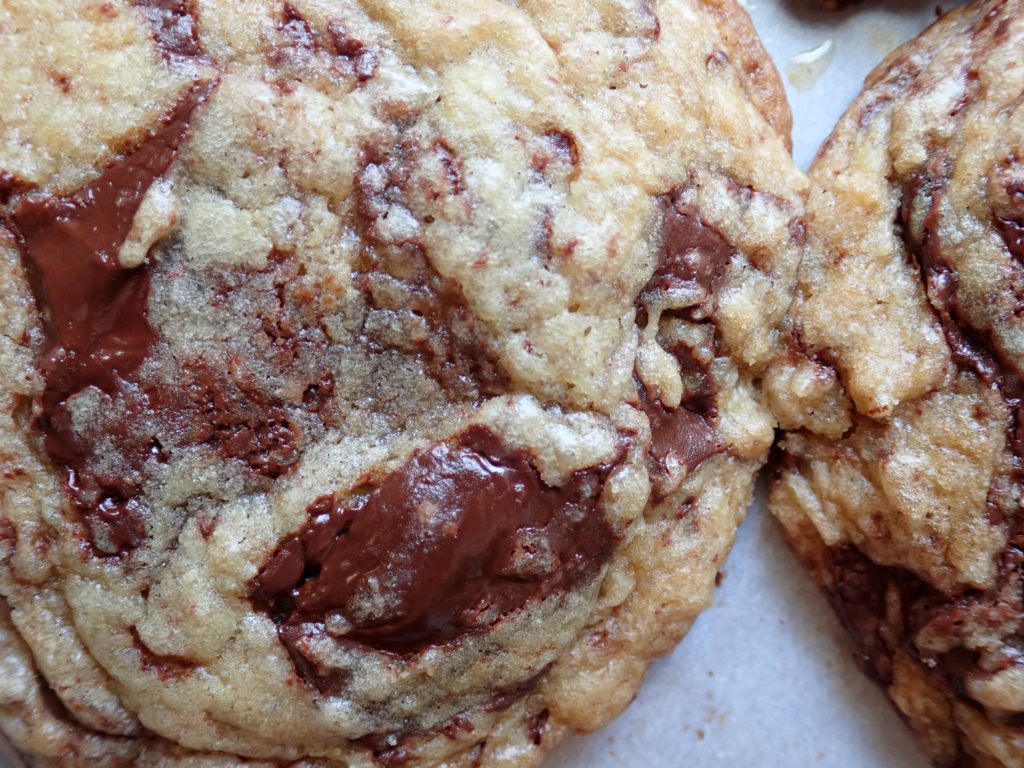 For those interested in the history of baking, the very first chocolate chip cookie was the Toll House Chocolate Crunch Cookie, a creation by America's Mrs. Ruth Graves Wakefield, who owned the Toll House Inn with her family in Massachusetts. She was a dietitian and chef, and when she made this drop cookie, she decided to add bits of Nestle's semi-sweet chocolate for added flavour and crunch. Her cookie immediately became a favourite and the recipe eventually appeared in her best-selling cookbook, Toll House Tried and True Recipes, in its 1938 publication. The success of her cookie led to a contract with the Nestle company, which decided to print this popular recipe on the back of its chocolate chip packaging. And, the Toll House Cookie was sealed in baking ad infinitum.
Since its infancy, the Chocolate Chip Cookie has undergone various transformations. There are many who feel that the cookie should be thin and crunchy; others stand behind thick and cakey, while there are those that argue for gooey, chewy, overflowing with melting chunks of chocolate, and finished with a hint of crisp at the edges.
In our book, "Coffee & Dessert on The Coastside", we feature our own Chocolate Chip Cookie recipe. But, no matter if it's Toll House, or your own crispy, cakey, or chewy cookie recipe, nothing beats biting into that perfect cookie, preferably dunked in a glass of ice-cold milk, one that brings back memories of our childhood, a feeling of home, and all that is good in America.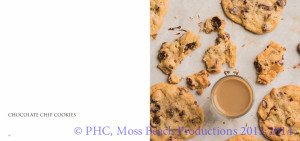 **********
Enjoy our trip to Verona, Italy (to music by Marie Hines), where our book was made.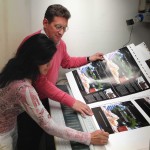 Picture Gallery of Verona
*************
Our book is available through this website (free shipping for first book), Amazon, and through select local retailers. (For international customers, please contact us for special pricing.)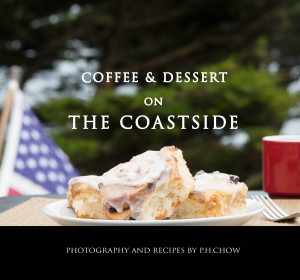 The Coffee Table Book on The Coastside:

"…a beautiful compilation and the confections look delicious!"
The Former First Lady, Laura Bush
This 288-page, full color, 5.5 pound, 11.5″wx10.75″hx1.13″d, hardcover coffee table book was printed in Verona, Italy on 170gsm Gardamatt paper, each image spot varnished for vibrance, crowned by vivid Matte Laminated cover and silk-screen spot-lettering on the Jacket and Spine of the book, and finally bound in none other than Padua, Italy, the center of book-making!
For those who love the Art of Print, they will appreciate the high quality of this beautiful photographic landscape and dessert document of our Pacific Northern Coastside.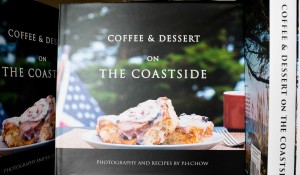 Click Photo to Purchase our Book
(If there is any glitch with ordering, please contact us!)
**********
Having spent hours taking photographs amidst empty beaches, beneath towering Cypresses, and overlooking endless bluffs, I am reminded by that insightful Shakespeare, who wrote, "Life's but a walking shadow; a poor player that struts and frets his hour upon the stage, and then is heard no more."
PHC, Author
Moss Beach Productions
**********
If you have any comments or wish to contact us, please kindly fill in the form below: