Relax and enjoy the Pacific Ocean…you'll know why we love it!
Happy Memorial Day!
To those who love this country, and who fought bravely to make it free, we salute you.  And to celebrate, we have two recipes to offer, Key Lime Pie and Apple Custard Tarte.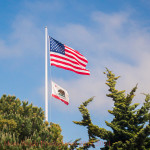 To commemorate this Memorial weekend, we reach back to a previous post featuring an iconic dessert in our book, "Coffee & Dessert on The Coastside" , created by our friends at Sam's Chowder House.  You haven't had real Key Lime Pie until this one.  If you love the taste of sweet and tart, you'll not be disappointed.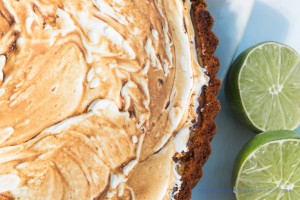 Sam's Chowder House Key Lime Pie Recipe (featured in our book)
****************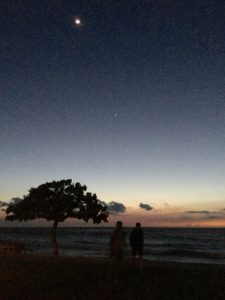 One of my weaknesses, other than dark chocolate and the Pacific Ocean, is a delectably layered fruit custard tart.  The word tart derives from old French 'tarte', which means flat pastry.  It may be blasphemy, but when I think of French pastry, the tarte supersedes the quintessential croissant (which deservedly reigns if made perfectly).  More interesting and sophisticated, the tart most likely is a derivation of the original workhorse, the pie (or in old English 'pye').
Passed from the Pharaohs, to the Greeks and Romans, then to Medieval England and France, and essentially throughout all of Europe and the Near East, the original primitive pie recipe eventually transformed into various offshoots, both savoury and sweet, giving birth to one which is this open-faced, fruit-filled custard reposed in a cradle (or 'coffyn') of tender crust.
There are several different recipes for pastry dough.  I love a soft, slightly denser, but still flakey version.  As for the custard, go British: one cannot skimp on the number of eggs, and heavy cream is a prerequisite for those who like to live dangerously.  Everyone has their version of custard – I like mine using flour instead of corn starch.  As for the fruit, well, it depends on what's in season – and nothing is more wholesome than apples, though I confess that nectarines give it a fragrant twist.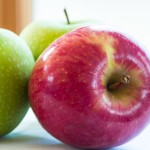 Take a little time to try this feature recipe, Apple Custard Tarte. In keeping with peace across the channel, so to speak, it is a marriage of French pastry and English cream.  Who could ask for a better combo? The process may seem involved, as in any marriage, but you will enjoy the product, just like the kings of past!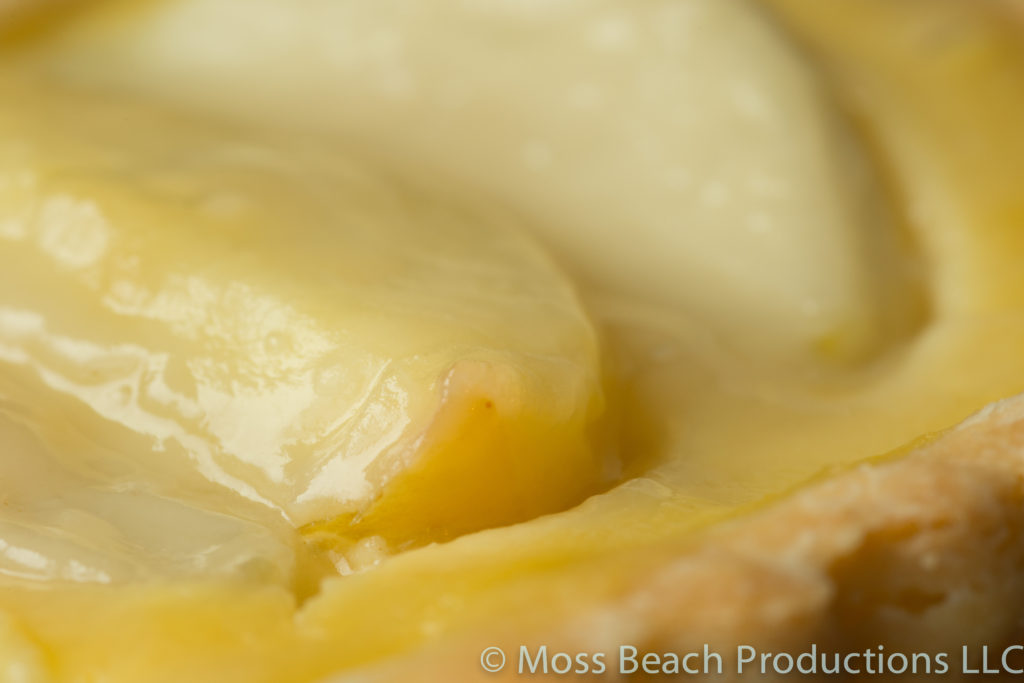 And, to my French-Canadian friend, Bon Appetit! 
If you like this recipe, venture into those featured in our "Coffee & Dessert on The Coastside" coffee table travelogue cookbook, now in its third year!  See our slide show of our book production trip in our "Back from Verona" post. (Enjoy the photos while listening to Marie Hines' cinematic version of "Always Been You".)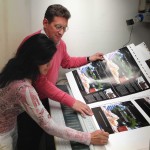 ***
Our book is available through this website (free shipping for first book), Amazon, and through select local retailers. (For international customers, please contact us for special pricing.)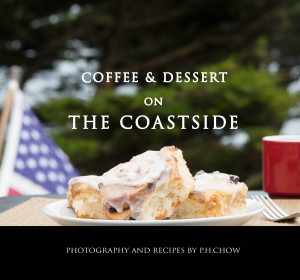 The Coffee Table Book on The Coastside: 
"…a beautiful compilation and the confections look delicious!"
The Former First Lady, Laura Bush
This 288-page, full color, 5.5 pound, 11.5″wx10.75″hx1.13″d, hardcover coffee table book was printed in Verona, Italy on 170gsm Gardamatt paper, each image spot varnished for vibrance, crowned by vivid Matte Laminated cover and silk-screen spot-lettering on the Jacket and Spine of the book, and finally bound in none other than Padua, Italy, the center of book-making!
For those who love the Art of Print, they will appreciate the high quality of this beautiful photographic landscape and dessert document of our Pacific Northern Coastside.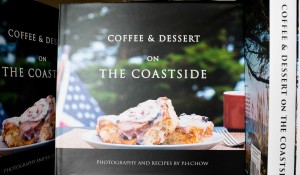 Click Photo to Purchase our Book
(If there is any glitch with ordering, please contact us!)
Having spent hours taking photographs amidst empty beaches, beneath towering Cypresses, and overlooking endless bluffs, I am reminded by that insightful Shakespeare, who wrote, "Life's but a walking shadow; a poor player that struts and frets his hour upon the stage, and then is heard no more."
PHC, Author
Moss Beach Productions