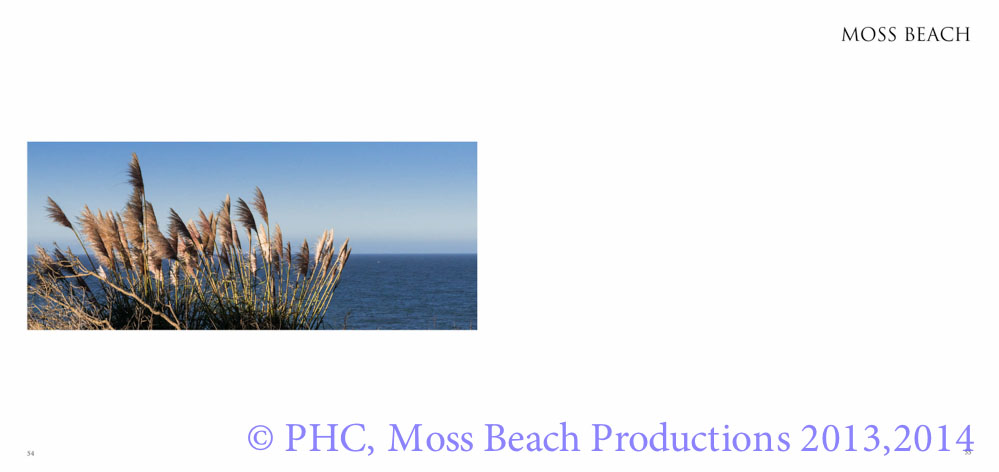 Moss Beach Productions is a small publishing company based in Moss Beach, California, specializing in print, digital, and video media.  It was started in 2013, and focuses on themes about life on the Coastside, a unique coastal area just forty minutes south of San Francisco.
Our first project, "Coffee & Dessert on The Coastside", is a photographic tribute born out of my love of where we live.  Fortunate to have had the opportunity to set down stable roots in this community, my admiration for the Coast deepened over time, after our initial infatuation following first discovery.
Fifteen years later, this love affair with our part of Northern California has transformed into an ingrained sense of belonging. There really is no other place I'd rather be!
Thus, this first book showcases the beauty of the Coastside through photography and print. In addition, food images, especially of desserts, are so appealing to the eye that I included my favourite recipes in this book, to give it added flavour and colour.  I have been very pleased with our final product, and most proud that we had it printed by one of the best printers in Italy.  Anyone who sees and feels this large format coffee table book will know immediately what a quality pictorial monograph can be.
With the success of this first venture, I am encouraged that the other projects we have in the horizon may be as eagerly welcomed by those who appreciate the tangibility of books.  Digital media is an integral part of an efficient life, but we are still creatures of the senses.  And, the legacy of our lives is best illustrated through the art of physical print.
(A note about our website: it features my photography and contains dessert recipes.  While these sweets are delicious and fun to make, it should be intuitive to keep the serving portions small, and to not overindulge.  It goes without saying that a healthy lifestyle that includes frequent activity and exercise is important to allow us the occasional "sinful" gastronomic pleasures in life.  I think common sense should drive all of our actions, and that applies particularly to what we eat.)
With time as our best friend, as well as our worst enemy, there is much to be done going forward.  Because, if there is one thing I have learned through my career, life does not wait for you, and everything is truly temporary!
If you have not yet done so, I welcome you to obtain a copy of "Coffee & Dessert on The Coastside" for yourself.  The theme is apparent, going beyond scenery and desserts.  It is about the best of life in this moment of captured time…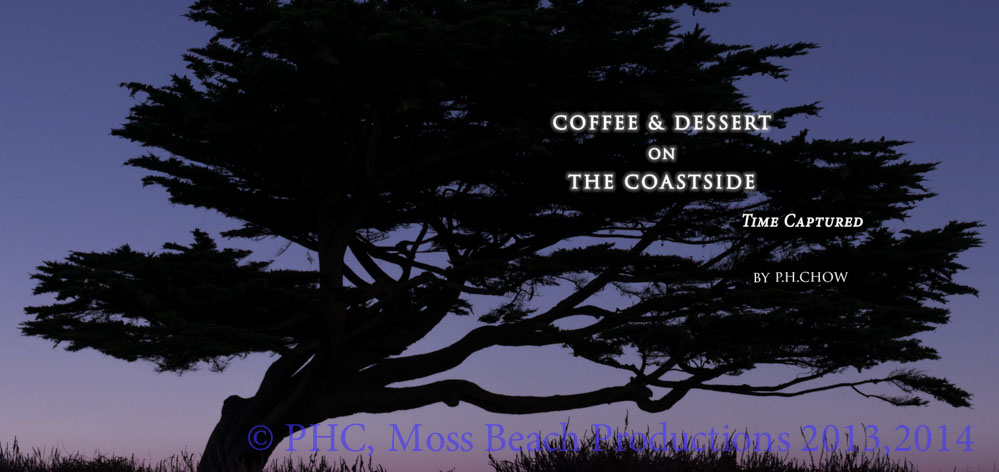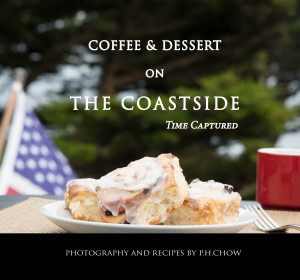 Return to Main Page; "Look Inside Our Book"; Purchase Book