Below is a selection of photographs taken by the author of "Coffee & Dessert on The Coastside".   Some of these are pages from the Book.  (See also Book Preview Video or "Look Inside Our Book" for more pictures from the Book.)  
For your visual enjoyment, you may select any one of  Marie Hines' music to make your viewing experience more interesting.  So, relax and enjoy!  
"Always Been You" (instrumental, no words)
"Always Been You" (with words)
"My Love Will Never Fail You"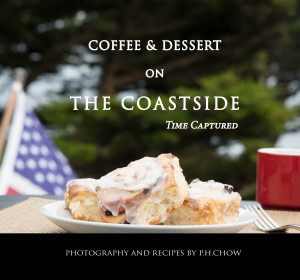 Click Book Photo to Purchase or Return to Main Page
Share if you like our site! (Privacy in sharing as per each social network company's policy: see their site for details) Thank you!