Moss Beach Productions presents 
Available for Sale on this Site: July 3, 2014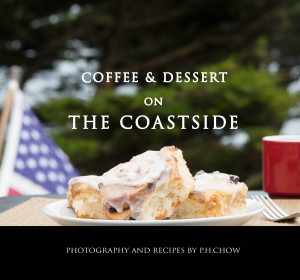 The Countdown begins!!
For those who work and live on The Coastside, there is no other place to be.
Wind-swept Cypresses, Mavericks' size waves, expansive beaches and bluffs, majestic pelicans in V-formation – all that makes this place one of unique natural beauty.
Just journey south along Highway One, through the newly built Tunnel, wind along the cliffs of Devil's Slide, and you will discover a place where the Pacific ocean has shaped a vista that beckons those who love the coast.
What better place to stay a while, enjoy the coastline, and maybe have a cup of coffee and a small morsel of your favorite sweet?
****June 22, 2014 Book Update***
The Count Down has begun!  We are two weeks shy from releasing "Coffee & Dessert on The Coastside"!  And we will be at the Harbor Village Farmers' Market, in the Oceano Hotel & Spa Parking Lot, on Sunday, July 6th for the Independence Day celebration of this Book's Release!
*********************************************
Those of us who have worked to bring this book finally to your coffee table are ecstatic! And we can't wait until we show you this wonderful, picturesque, high quality 288 page hardcover landscape/cookbook in full brilliant color!  It measures 11.25″ wide x10.5″ tall, and is just over 5 lbs!!  So, this is not a lightweight book at all.  It is definitely a keeper!!
What we love about this book is that the photography of this Pacific coastside hub will draw you in, and the photos and recipes will be hard to resist for those with a sweet tooth!
In addition, we have planned a "First Collection Release of Select Metal Prints", for those who wish to own a unique, high quality Metal Print of one of our favorite photographs featured in our book.  Browse through our "Metal Print Gallery Slideshow Page" or a quick view below to see what will be available for sale.  Ordering will be available next week!
"Coffee & Dessert on The Coastside" will be available on this Website, through Amazon, and at these local Retailers:
Sam's Chowder House, Mezza Luna Italian Restaurant and Caffe, The HMB Brewing Co., Oceano Hotel & Spa, the Beach House, Half Moon Bay, The Half Moon Bay Inn, and The Bay Book Company in Half Moon Bay.
And, don't forget our very first official Book Signing.  Make sure you jot down Wednesday, July 23rd, between 6-8pm in your calendars.  We would love to see you there!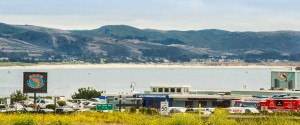 In the meantime, while you wait for this book's release, take a tour around this website, as we are sure you will enjoy many of its features, including the Feature Recipe of the Week, our Preview Video for the Book, as well as our Photo Gallery.
Enjoy!
PHC, Moss Beach Productions
************************
Watch Preview Video with sample pages from the Book
**Don't forget to see the just updated Photo Gallery with newly added music by Marie Hines**
*************************
We feel that website navigation and viewing should be a seamless, intuitive, and enjoyable experience.  So, if there are any glaring or unpleasant glitches or issues with our website, please let us know!  We are constantly working to make your visit a memorable one, since it is on YOUR time!
******************
Share if you like our site! (Privacy in sharing as per each social network company's policy: see their site for details) Thank you!